International Oil Summit
IMPORTANT CHANGE OF DATE – BE AWARE!
Please take good notice that our Oil summit will now take place on Friday 19th April
About
The International Oil Summit is an annual gathering of Energy and Oil Ministers, Heads of IEA, OPEC and IEF, CEOs and key industry leaders, from IOCs, NOCs and service sector, to discuss the most relevant issues of the oil sector. Over the past years, the Summit has been the circle for policy makers and industry leaders to exchange views on ways and means to address a large spectrum of oil related issues such as securing investment and meeting future oil demand, addressing oil market volatility and its effects on investment, improving dialogue among producing and consuming countries, and between oil and service companies on project management and risk sharing.

Such genuine debate has tremendously bene ted from the participants of high caliber speakers such as Energy and/or Oil Ministers of Algeria, France, India, Nigeria, Norway, Qatar, Saudi Arabia, United Arab Emirates, Venezuela, ... as well as CEOs and leaders from the petroleum industry such as Anadarko, BHP, BP, Cheniere, Chevron, CGG, Halliburton, Hellenic Petroleum, IFP Energies nouvelles, Norsk Hydro, Perenco, Petrobras, Repsol, Saudi Aramco, Schlumberger, Shell, Sonatrach, Statoil, Total, Technip, Vallourec, etc.
In partnership with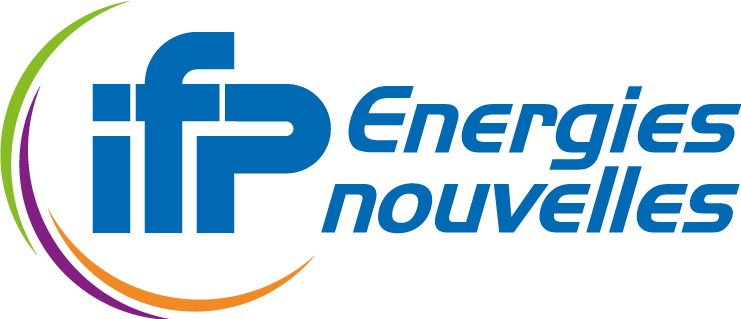 20th International Oil Summit - Agenda 19 April 2019
08h30-09h00 - REGISTRATION
09h00-09h15 - WELCOME ADDRESS
Dr. Saïd Nachet, International Oil Summit Director
INTRODUCTORY REMARKS
H.E. Nordine Aït-Laoussine, International Oil Summit Chairman, Former Energy Minister of Algeria
9h15-10h00 - SESSION I: NOCS-IOCS COOPERATION: JOINING FORCES TO ADDRESS COMMON CHALLENGES
KEYNOTE SPEAKER
Patrick Pouyanné, Chairman of the Board and CEO, Total
Dr. Carlos Saturnino, Chairman of the Board and CEO, Sonangol
Questions to be addressed include:
What are the challenges that face IOCs and NOCs alike?
How can national and international companies join forces in order to address those challenges?
What makes a successful partnership between IOCs and NOCs?
How can IOCs and NOCs address the misperception about oil industry future and keep attracting new talents to replace retiring workforce?
10H00-10h30 - NETWORKING REFRESHMENT BREAK
10H30-12h00 - SESSION II: INVESTING IN CHANGING ENERGY FUTURE
KEYNOTE SPEAKER
Abdelmoumen Ould Kaddour, Chief Executive Officer, Sonatrach
Mustafa Sanalla, Chairman, National Oil Corporation
Arnaud Breuillac, President, Exploration & Production, Total
Questions to be addressed include:
How should oil industry adjust its business model to ensure the development of oil resources, both conventional and non-conventional?
How can oil industry manage old and new challenges while enhancing resilience in the new market environment despite prices volatility?
Given the trend of electric vehicles deployment, should the industry worry about the security of future oil demand?
Can technology and innovation unlock further the companies' potential and improve oil industry capabilities?
12H15-12h45 - MEETING FUTURE OIL DEMAND: REGAINING INVESTOR CONFIDENCE AND BOOSTING INVESTMENT
KEYNOTE SPEAKER
Dr. Ahmed Ali Attiga, Chief Executive Officer, APICORP
14H00-15h30: SESSION III: REFINING AND PETROCHEMICAL INDUSTRIES: COUPLING RESOURCES TO DELIVER VALUE
KEYNOTE SPEAKER
B. Ashok, Chairman and Executive Director, Ratnagiri Refinery and Petrochemicals Ltd
Bernard Pinatel, President, Refining & Chemicals, Total
Thomas Gangl, Senior Vice President, Refining & Petrochemicals, OMV
Abdelhamid Rais Ali, Vice-President, Refining & Petrochemicals, Sonatrach
Abdulaziz Abdulla Alhajri, Director, Downstream Directorate, Abu Dhabi National Oil Company
Questions to be addressed include:
How will the refining industry respond to the change of quality of exportable crude oil and to the challenges related to partial electrification of cars and light trucks?
How are downstream portfolios being managed to ensure continued integration of the refining, petrochemicals and trading businesses to improve and capture more value and increase resilience?
How is downstream industry adapting to meet consumer needs, to new legislative directives across the board?
Which regions and which refiners stand to gain most from the new crude and oil products trade landscape?
15h30-16h00: NETWORKING REFRESHMENT BREAK
16h00-17h30: SESSION IV: SERVICE SECTOR: CONTAINING COSTS, IMPROVING HSE PERFORMANCE
KEYNOTE SPEAKER
Thierry Pilenko, Executive Chairman, TechnipFMC
Sophie Zurquiyah, Chairman and Executive Officer, CGG
Jean Sentenac, President and Chief Executive Officer, Axens
Olivier Peyret, Chairman France, Schlumberger
Questions to be addressed include:
How can oil service and equipment companies adapt to petroleum sector new developments?
How can supply chain management improve speed of delivery and efficiency while providing better materials monitoring and optimizing purchasing?
How can the petroleum industry keep improving safety, delivering higher value, reducing costs and lowering carbon emissions? Can digitalization help achieving these objectives?
What avenues should be explored in order to adapt assets and operations to contribute to a more sustainable future?
Registration
Register for the 20th International Oil Summit (April 19, 2019)
Registration fee*: €990 (includes registration, Summit presentations and luncheon).
*This fee does not include VAT. VAT will be added where applicable.
Venue
Adresse :
Le Méridien Etoile
81 Boulevard Gouvion Saint-Cyr
75848 Cedex 17
Paris, 75017
France
Sponsorship
The International Oil Summit offers sponsors a unique opportunity in which they can increase their brand visibility amongst the key decision makers and players of the petroleum sector, the press, influencers and other stakeholders.
We have developed a range of packages (Platinium, Gold, Silver) designed for all budgets, with a range of benefits including the following:
Complimentary Summit registrations

Discount on additional Summit registrations

Invitation to pre-Summit speakers welcome dinner

Sponsor's logo and website link placement on Summit website

Sponsor's logo in the Summit room

Sponsorship recognition in promotional materials

Sponsor description in the Summit agenda

Verbal acknowledgment during the Summit
There is also an opportunity to sponsor the Summit Official Lunch which offers attendees, speakers and sponsors a networking opportunity that includes great food and drink for all.
The Speakers' Welcome Dinner is also chance to meet with the speakers in a relaxed function the evening prior to the official opening of the Summit. The sponsor of this event has, among other benefits, the opportunity to say a few words about its organisation as part of the welcome.
Other Sponsorship schemes
The "off the shelf" sponsorship packages above do not meet your specific objectives? We will be more than happy to discuss your needs and tailor a package which reflects your specific aims while matching your budget.
For inquiries about the Summit sponsorship policy, please contact Said Nachet, Summit Director.
Supported by