Educational Means
Our lecturers' know-how, combined with our Innovation & Pedagogical Quality Department's creativity, guarantee the delivery of unique solutions, perfectly adapted to your training needs.
Our pedagogy relies on:
• A specific scenarization of every session
• The design and integration of our online offer (e-learning or blended-learning)
• The use of immersive technologies (simulators, 360° and 3D visualizations interactive videos, …)
• Varied collaborative, ludic and 24/7 accessible learning paths (documentation, quizzes, videos, discussion forums between participants and lecturers) on our LMS platform (Learning Management System)
To allow participants to assimilate and apply new concepts, methods and tools, education is highly interactive and centered on industrial needs. It is based on sessions including conferences by industry experts, case studies, collaborative exercises, the use of computers and equipment when possible.
« Our programs, built on a skills-based approach, assure an effective professional development.»
PEDAGOGICAL ENGINEERING
Educational engineering is related to the choice of contents, lecturers, transmission and learning modes. This part is essential to formalize field experience, technical expertise and theory, and end in the transfer of knowledge, know-how and interpersonal skills.
A pedagogy for the vocational training
IFP Training's educational method relies on the following conditions:
Motivation through meaning given to the training

Commitment to objectives

Connection to trainees' daily work

Tangible reality

Link with what trainees already know

Learner enjoyment combines playful learning, practical activities and site visits, etc

Active participation

Immediate Knowledge activation

Regular feedbacks to trainees

Feeling of safety, belonging and appreciation

Individualization of the training path

Development of autonomy

Innovative learning environment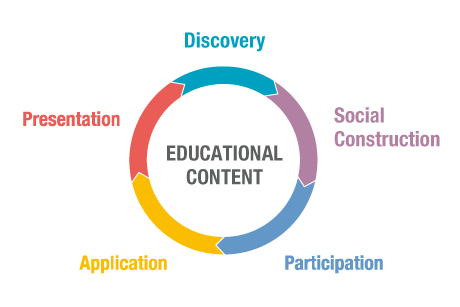 Active Learning Methods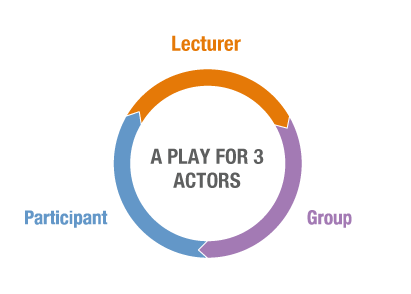 Our approach is collaborative: everyone brings his/her skills and experience. We alternate practical and theoretical sequences in a permanent and effective learning dynamic.
Learners become actors of their training, in a three-actor play: the trainer, the participant and the group.
Each of our trainings leans on a "scenario" which formalizes the cutting in educational sequences, their objectives, tools and learning procedures being used. The purpose is to provide a balance between educational activities and discussions or conferences.
PÉDAGOGICAL SITUATIONS & MODES
The learner is placed at the heart of training in situations and complementary educational modes, which assemble to form a solid and deeply rooted learning.
« The diversity of learning modes keeps learners involved and motivated»
VARIOUS ACTIVITIES
The course scenario offers various activities to reach the learning goals. The trainee's enjoyment and motivation are maintained by the succession of interactive presentations, on-the-job trainings, teamwork, educational games, etc.
IFP Training's method offers a variety of more than 30 educational activities such as:
Brainstorming

Icebreaker

Enquiry

Lecture course

Collective quiz

Exercise(s)

Pair work

Conference game
Educational Tools
The scenario and activities ought to be supported by the combination of varied training tools:
Broadcasting technologies (videos, interactive presentations, animations),

Softwares (simulators, serious games),

Documents (exercises, guides),

Various tools (workshops, Learning Management System, 3D videos, play equipment, data sheets, samples, models, etc.),

Interactive presentations by trainers and lecturers having a solid industry experience,

Assessment tools (mutiple choice quizzes and tests, reporting, presentations, etc.),