International Gas & Power Summit
About
The International Gas and Power Summit is an annual gathering of key gas and power industry leaders and heads of international organisations to discuss the most relevant issues affecting the gas and power sectors.

Over the past years, the Summit has been the circle for policy makers and industry leaders to exchange views on ways and means to address a large spectrum of gas and power related issues: markets development, regulatory frameworks, players' strategies, environmental challenges, impacting exogenous factors, etc.

In order to get the utmost benefit of the Summit, organizers have favoured genuine debate with the participation of high caliber speakers from gas and power industries and other institutions (Cheniere, EDF, Edison, EON, ENEL, Engie, Gas Natural Fenosa, Gazprom, Gas Exporting Countries Forum, General Electric, IFPEN, International Energy Agency, Qatar Petroleum, Sonatrach, Sonelgaz, Statoil, Tellurian Inc. Total, etc.)

The Summit is chaired by Nordine Ait Laoussine, President of Nalcosa and Former Algerian Minister of Energy.
In partnership with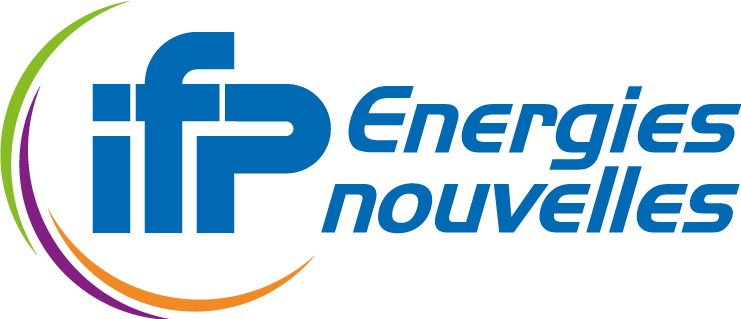 Agenda
The gas industry witnessed signi cant shifts over the past years with the emergence of new supply sources including shale gas from the US, the erce competition of coal in the power sector, the decline fall in oil and gas prices, changes in traditional trade ows, etc. At the same time, most scenarios see natural gas to play bigger role during the energy transition in the making than other fossil fuels.
EU power sector has been hit over recent years by both macroeconomic and industry-speci c factors that have led to overcapacity and low prices. Such development led to a host of consequences including signi cant drop of utilities market capitalization (resulting in shareholder value destruction), disappearance of asset-related competitive advantages, requirement of new competencies to compete in new growth areas such as renewable energy and new downstream activities.
The 22nd International Gas and Power Summit will feature senior level executives from gas and power industry as well as non-industry stakeholders, and will address the most topical issues facing gas and power industry and look at ways and means to implement sustainable energy policies and to successfully drive natural gas demand in an increasingly carbon-constrained world.
09h00 - 09h05 : WELCOME ADDRESS
Saïd Nachet, International Gas and Power Summit
09h05 - 09h15 : INTRODUCTORY REMARKS
H.E. Pedro Joaquín Coldwell, Minister of Energy, Mexico
H.E. Shri Dharmendra Pradhan, Minister of Petroleum and Natural Gas, India
H.E. Tarek El Molla, Minister of Petroleum and Mineral Resources, Egypt
H.E. César Abou Khalil, Minister of Energy and Water, Lebanon
H.E. Leticia Deusina da Silva Klemens, Minister of Mineral Resources and Energy, Mozambique
H.E. Mansour Elimane Kane, Minister of Petroleum and Energy, Senegal
09H45 - 11H00: NATURAL GAS IN THE GLOBAL ENERGY LANDSCAPE
A range of possible energy and environmental policies (national and geopolitical tensions, possible black swan events, 'game changer' technological breakthroughs, or other variables) may influence what the energy reality may look like in the decades to come.
INTRODUCTION:
Didier Houssin, CEO, IFPEN
Seyed Mohammed Hossein Adeli, Secretary General, Gas Exporting Countries Forum (GECF)
Luis Bertran Refecas, Secretary General, International Gas Union (IGU)
Keisuke Sadamori, Director, Energy Markets and Security, International Energy Agency (IEA)
QUESTIONS TO BE ADDRESSED INCLUDE:
What are the consequences on natural gas of a long lasting low fossil fuels price scenario?
How do energy efficiency technologies, development of renewables and storage technology affect gas demand?
What does gas industry say to policy makers on the role of gas in the energy transition?
11H00 - 11H30: NETWORKING REFRESHMENT BREAK
11H30 - 13H00: GAS INDUSTRY RECENT DEVELOPMENTS AND PERSPECTIVES
The global LNG market is bound to witness a very strong supply growth phase. Consequently, there is a queue of LNG supply projects today waiting to come on stream over the next few years, leading to significant shift in the gas industry outlook. Gas industry is adjusting to the new landscape, in a lower oil prices context.
INTRODUCTION:
Geoffroy Hureau*, Secretary General, CEDIGAZ
Philippe Sauquet, President, Gas, Renewables & Power, Total
Tarek Souki, Senior Vice President, LNG Trading and Marketing, Tellurian Inc
Majid H. Jafar, CEO, Crescent Petroleum Company
Sam White, Director, Corporate Structuring, Cheniere
QUESTIONS TO BE ADDRESSED INCLUDE:
What uncertainties could affect projections of future LNG capacities?
Will regional markets match the growing LNG capacity?
How industry is adjusting to lower oil prices environment when developing FIDs?
13H00 - 14H15: NETWORKING LUNCHEON FOR DELEGATES AND SPEAKERS
14H15 - 16H00: REDUCTION OF THE LNG CHAIN COSTS; CONTRIBUTION OF OPERATORS, CONTRACTORS AND EQUIPMENT SUPPLIERS
In a durable environment of low gas price, it is becoming increasingly important for the LNG industry to reduce its development costs; simplification of design, adoption of new processes, reduction of construction costs, changes in EPC contractual terms, etc. We have seen already the pace of new projects FID slowing down with a significant risk of LNG supply shortage in the near future.
Dominique Verians, Director LNG Gas Chain, Engie
Béatrice Prud'homme, President, Dunkerque LNG SAS
Phil Hagyard, VP LNG, TechnipFMC
Jerome Ribuot, Floaters, Business Development Director SAIPEM
Sveinung Stohle, CEO, Hoegh LNG
MODERATOR:
Graham Hartnell, Poten&Partners, Manager LNG & Gas Consulting
QUESTIONS TO BE ADDRESSED INCLUDE:
Cost optimization in LNG projects: same solutions as for other E&P projects?
Role of innovation: new plant designs, new process, new equipment
Potential of FLNG in LNG cost reduction
16H00 - 16H15: NETWORKING REFRESHMENT BREAK
16H15- 16H45: KEYNOTE SPEECH
HE Aziz Rabbah, Minister of Energy, Mines and Sustainable Development, Morocco
"Meeting rising electricity needs and addressing energy transition: Morroco's experience"
16H45 - 18H15: POWER SECTOR: SHIFTING PATTERNS AND RISING CHALLENGES
This session will address the numerous challenges facing the power sector; ageing generation capacity, incorporation of growing share of renewables in the electricity mix, adjusting to international and national-level climate and energy policies, moving towards a low-carbon electricity system while maintaining electricity security, etc.
Marc Benayoun, CEO, Edison, Italy
Luc Poyer, CEO, Uniper France
Francisco Martínez Córcoles, Business CEO, Iberdrola Group, Spain
Paddy Padmanathan, CEO and President, ACWA Power, Saudi Arabia
QUESTIONS TO BE ADDRESSED INCLUDE:
What is the impact of electricity market liberalization on natural gas?
How renewables can be effectively utilized in large scale bulk electric systems?
Renewable Integration: what are the lessons learned for policy makers and utilities?
Coal in the equation in the aftermaths of USA withdrawal from COP21 agreement?
18H15: CLOSING REMARKS FROM THE CHAIRPERSON
Registration
Register for the 22nd International Gas & Power Summit (November 09, 2017)
Registration fee*: €990 (includes registration, Summit presentations and luncheon).
*This fee does not include VAT. VAT will be added where applicable.
Venue
Adresse:
Le Méridien Etoile
81 Boulevard Gouvion Saint-Cyr
75848 Cedex 17
Paris, 75017
France
Sponsorphip
The Gas & Power International Summit offers sponsors a unique opportunity in which they can increase their brand visibility amongst the key decision makers and players of the petroleum sector, the press, influencers and other stakeholders.
We have developed a range of packages (Platinium, Gold, Silver) designed for all budgets, with a range of benefits including the following:
Complimentary Summit registrations

Discount on additional Summit registrations

Invitation to pre-Summit speakers welcome dinner

Sponsor's logo and website link placement on Summit website

Sponsor's logo in the Summit room

Sponsorship recognition in promotional materials

Sponsor description in the Summit agenda

Verbal acknowledgment during the Summit
There is also an opportunity to sponsor the Summit Official Lunch which offers attendees, speakers and sponsors a networking opportunity that includes great food and drink for all.
The Speakers' Welcome Dinner is also chance to meet with the speakers in a relaxed function the evening prior to the official opening of the Summit. The sponsor of this event has, among other benefits, the opportunity to say a few words about its organisation as part of the welcome.
Supported by