International Gas & Power Summit
About
The International Gas and Power Summit is an annual gathering of key gas and power industry leaders and heads of international organisations to discuss the most relevant issues affecting the gas and power sectors.

Over the past years, the Summit has been the circle for policy makers and industry leaders to exchange views on ways and means to address a large spectrum of gas and power related issues: markets development, regulatory frameworks, players' strategies, environmental challenges, impacting exogenous factors, etc.

In order to get the utmost benefit of the Summit, organizers have favoured genuine debate with the participation of high caliber speakers from gas and power industries and other institutions (Cheniere, EDF, Edison, EON, ENEL, Engie, Gas Natural Fenosa, Gazprom, Gas Exporting Countries Forum, General Electric, IFPEN, International Energy Agency, Qatar Petroleum, Sonatrach, Sonelgaz, Statoil, Tellurian Inc. Total, etc.)

The Summit is chaired by Nordine Ait Laoussine, President of Nalcosa and Former Algerian Minister of Energy.
In partnership with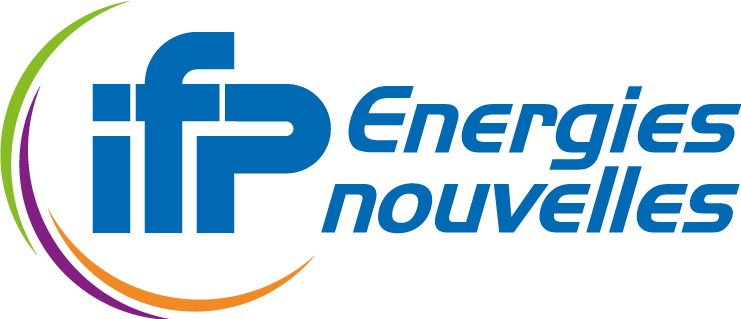 Agenda
Over the past years, the gas industry witnessed significant shifts with the emergence of new supply sources including shale gas from the US, the fierce competition of coal in the power sector, the decline fall in oil and gas prices, changes in traditional trade flows, etc. At the same time, most scenarios see natural gas to play bigger role during the energy transition in the making than other fossil fuels.
The EU power sector has been lately hit by both macroeconomic and industry-specific factors that have led to overcapacity and low prices. Such development brought a host of consequences including significant drop of utilities market capitalization (resulting in shareholder value destruction), disappearance of asset-related competitive advantages, requirement of new competencies to compete in new growth areas such as renewable energy and new downstream activities.
Last year, the 22nd International Gas & Power Summit featured senior level executives from the gas and power industries as well as non-industry stakeholders. It addressed the most topical issues facing both industries and looked at ways and means to implement sustainable energy policies and to successfully drive natural gas demand in an increasingly carbon-constrained world.
Have a glimpse at its agenda below:
09h00 - 10h00: WELCOME, INTRODUCTION & KEYNOTE
Welcome Address
Saïd Nachet, International Gas & Power Summit Director
Introduction
Nordine Aït-Laoussine, International Gas & Power Summit Chairman
Keynote Speakers
H.E. Mohamed Abdel Vetah, Minister of Petroleum & Mines, Mauritania (*)
H.E. Eng. Hala Adel Al-Zawati, Minister of Energy & Mineral Resources, Jordan (*)
10h00 - 11h00: SESSION I - NATURAL GAS IN THE GLOBAL ENERGY EQUATION
Keynote Speaker
Fatih Birol, Executive Director, International Energy Agency (IEA)
Panel
Marco Alvera, Secretary General, Gas Naturally (*)
Geoffroy Hureau, Secretary General, Cedigaz (*)
Jean-Marie Dauger, President, GIIGNL (*)
11H00 - 11H20: NETWORKING REFRESHMENT BREAK
11H20 - 13H00: SESSION II - LNG MARKET: NEW OPPORTUNITIES AND CHALLENGES
Keynote Speakers
Leonid Mikhelson, Chairman of Management Board of PAO NOVATEK
Philippe Sauquet, President, Gas, Renewables & Power, Total (*)
Tarek Souki, Senior Vice President, LNG Trading and Marketing, Tellurian Inc. (*)
Abdelmoumen Oueld Kaddour, CEO Sonatrach
QUESTIONS TO BE ADDRESSED INCLUDE
What is the status of discoveries and fields development?
What are the prospects of natural gas demand for the domestic markets in the region?
What avenues for cooperation can be pursued in the region among companies and countries to optimize the development of East Mediterranean gas reserves?
14H15 - 15H30: SESSION III - THE LNG MARKET IN THE COMING DECADE: DEALING WITH CHANGE AND UNCERTAINTY
The global LNG market is bound to witness a very strong supply growth phase. Consequently, there is a queue of LNG supply projects today waiting to come on stream over the next few years, leading to significant shift in the gas industry outlook. Gas industry is adjusting to the new landscape, in a lower oil prices context.
PANEL
Philippe Berterottiere, Chairman of the board & CEO, GTT
Laurent Vivier, Senior Vice President, Gas, Total (*)
Katan Hirachand, Managing Director, Advisory and Project Finance - Energy, EMEA Société Générale (*)
Ane de Arino, Director of Strategy and Development Liberalized Businesses, Naturgy
Claudio Steuer, Senior Visiting Research Fellow, Oxford Institute for Energy Studies
Thierry Bros, Vice President Research, Tellurian (*)
15H30 - 16H00: NETWORKING REFRESHMENT BREAK
16H00 - 17H00: SESSION IV - GAS MARKETING: THE CHANGING NATURE OF THE GAS MARKET
PANEL
Eric Bensaude, Managing Director, Commercial Operations and Asset Optimization, Cheniere (*)
Frédéric H. Barnaud, Chief Executive Officer, Pavilion Energy
Andree Stracke, Chief Commercial Officer, RWE Supply & Trading (*)
Peter Bjorland, Vice President, Marketing and Trading Natural Gas, Equinor
QUESTIONS TO BE ADDRESSED INCLUDE
What is the impact of LNG imports on European gas pricing dynamics?
What would be the transitional impacts of the shifting energy landscape on the gas industry?
How the LNG financing structures could adapt to the new commercial realities?
How will US LNG delivery to Europe impact the current market environment and can it rival Russian pipe gas?
17H00 - 18H00: SESSION V - DECARBONIZING FUTURE ENERGY MIX AND ROLE OF NATURAL GAS
PANEL
François Dassa, Director, Prospective and International Relations, EDF (*)
Maarten Wetselaar, Integrated Gas & New Energies Director, Shell
Michael Welch, Industry Marketing Manager, Siemens AG (*)
QUESTIONS TO BE ADDRESSED INCLUDE
What role for gas in decarbonizing European energy market?
Should natural gas substitution of coal in power generation be taken for granted?
What are the conditions of (optimal) convergence of renewable and gas markets?
How does natural gas as a vehicle fuel improve urban air quality?
18H00: CONCLUDING REMARKS
Nordine Aït-Laoussine, International Gas & Power Summit Chairman
(*) confirmed
Registration
Register for the 23rd International Gas & Power Summit (November 22, 2018)
Registration fee*: €990 (includes registration, Summit presentations and luncheon).
*This fee does not include VAT. VAT will be added where applicable.
Venue
Adresse:
Le Méridien Etoile
81 Boulevard Gouvion Saint-Cyr
75848 Cedex 17
Paris, 75017
France
Sponsorphip
The Gas & Power International Summit offers sponsors a unique opportunity in which they can increase their brand visibility amongst the key decision makers and players of the petroleum sector, the press, influencers and other stakeholders.
We have developed a range of packages (Platinium, Gold, Silver) designed for all budgets, with a range of benefits including the following:
Complimentary Summit registrations

Discount on additional Summit registrations

Invitation to pre-Summit speakers welcome dinner

Sponsor's logo and website link placement on Summit website

Sponsor's logo in the Summit room

Sponsorship recognition in promotional materials

Sponsor description in the Summit agenda

Verbal acknowledgment during the Summit
There is also an opportunity to sponsor the Summit Official Lunch which offers attendees, speakers and sponsors a networking opportunity that includes great food and drink for all.
The Speakers' Welcome Dinner is also chance to meet with the speakers in a relaxed function the evening prior to the official opening of the Summit. The sponsor of this event has, among other benefits, the opportunity to say a few words about its organisation as part of the welcome.
Supported by