Competency Management
It covers all aspects of IFP Training's methodology for competency management. It consists in validating the core strengths of your teams, identifying where there is lack in competencies and improving the skills and knowledge of the concerned population. Our Competency Assessment System will allow you to plan, analyze and manage your workforce's competencies.
The Methodology
IFP Training developed a comprehensive competence assessment methodology and can help you throughout the competency management life cycle, from its design to its implementation: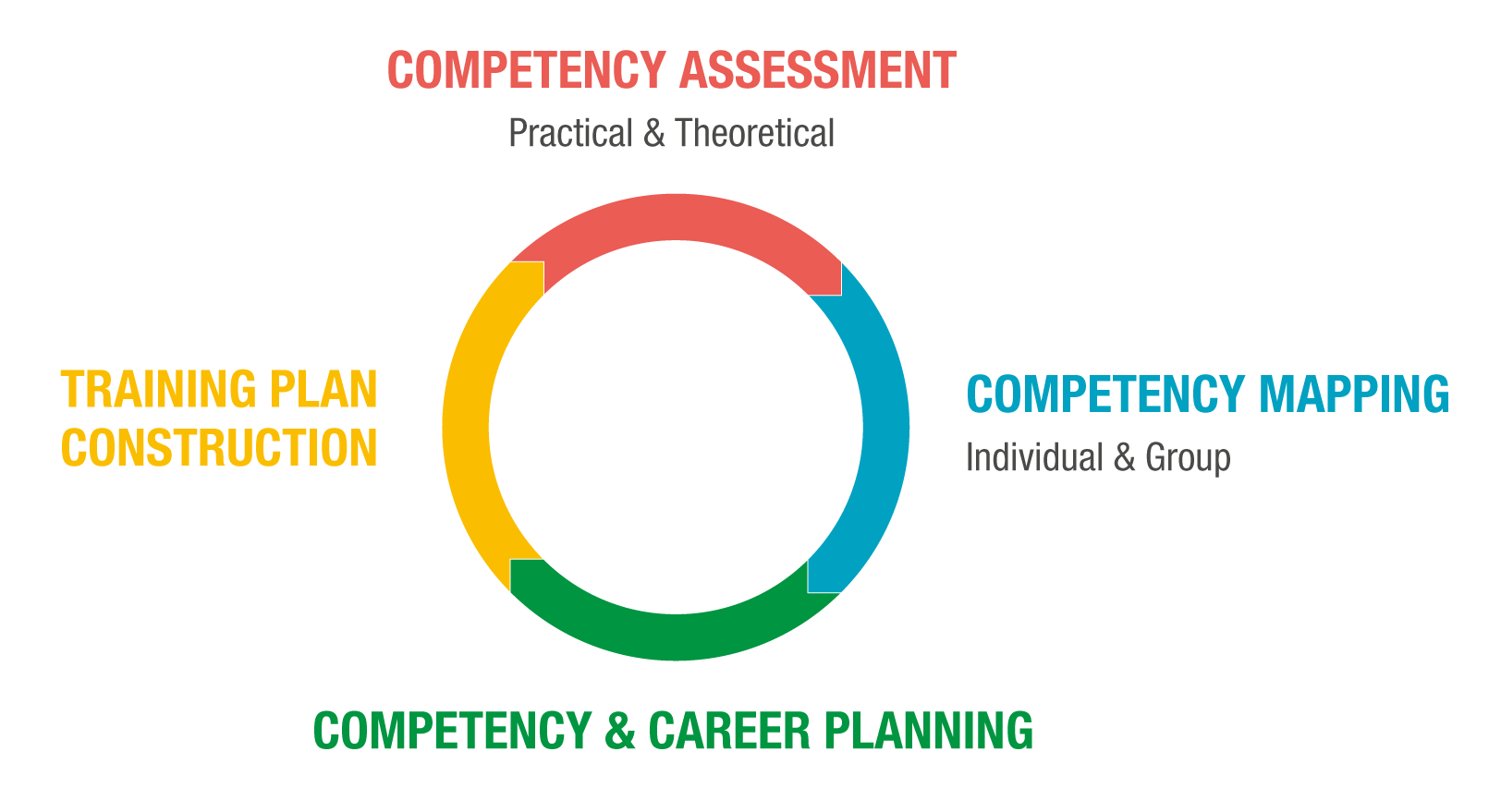 Our system integrates with your internal HR structure, improving the efficiency of your HR processes. An assessment system identifies a workforce's strengths and weaknesses. It is an efficient method to build relevant individual development plans to maintain and develop your teams' skills. It is also a way to verify and ensure the operating rules and installation integrity are being respected. This approach has now become an international standard and increases the third parties' trust.
The Tool
Our methodology relies on a tool that brings it to life by creating visual plans and data sets for you to interpret and analyze. This tool keeps track of your entire workforce competencies and provides detailed reports for HR and managers.

Customizable
User interface

Composition of the assessment (topics, competencies, criteria…)

Upgradable to meet the industry
Innovative competencies

Adaptable to any site specificities (Onshore, Offshore, LNG…)

A continuous quality-enhancement cycle
Comprehensive reporting
Employees & management view

User-friendly
Tool suitable to all IT systems

Easy-to-use interface