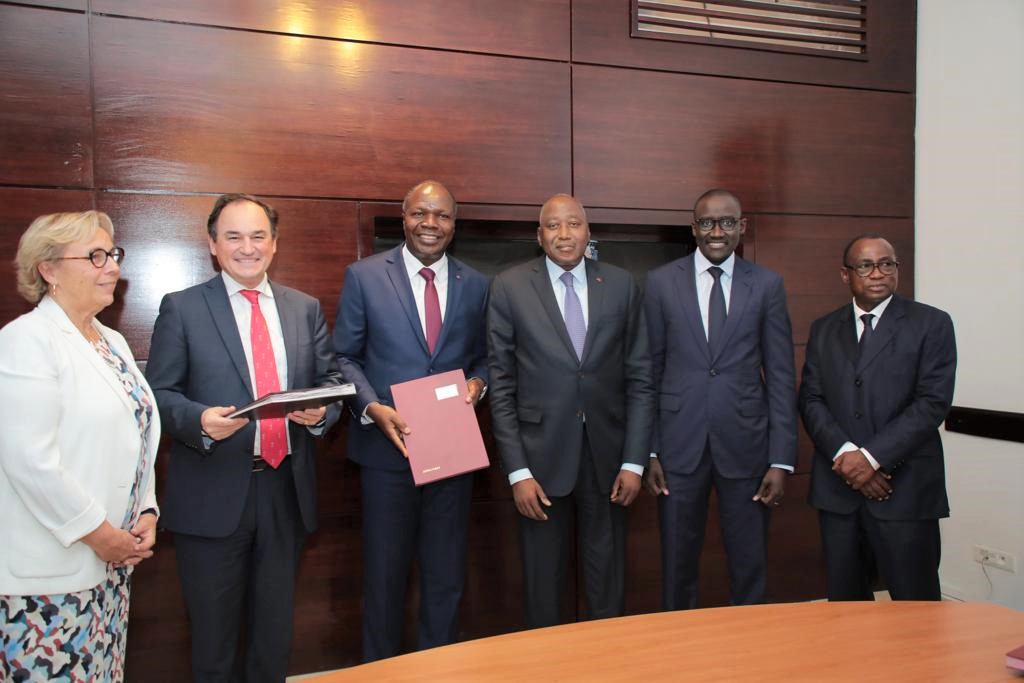 On November 18, IFP Training signed an agreement with the Felix Houphouët-Boigny National Polytechnic Institute of Yamoussoukro (INP-HB) and IFP School regarding the creation of the École supérieure du pétrole et de l'énergie (ESPE).
The event was attended by Christine Travers, Dean of IFP School; Loïc du Rusquec, Sales & Marketing Director of IFP Training; Amadou Gon Coulibably, Prime Minister of Ivory Coast; Abdourahmane Cissé, Minister of Oil, Energy & Renewable Energies and Albert Toikeusse Mabri, Minister of Higher Education.
The school, opening in September 2020, will offer Oil & Gas engineers a 14-month training program awarded with a Master's degree co-issued by IFP School and INP-HB. Two Master's degrees will be available: an hydrocarbon exploration and production one, and another in the field of hydrocarbon processing and petroleum products' distribution.
The courses will be given by IFP School and INP-HB teachers, IFP Training lecturers and industry experts.