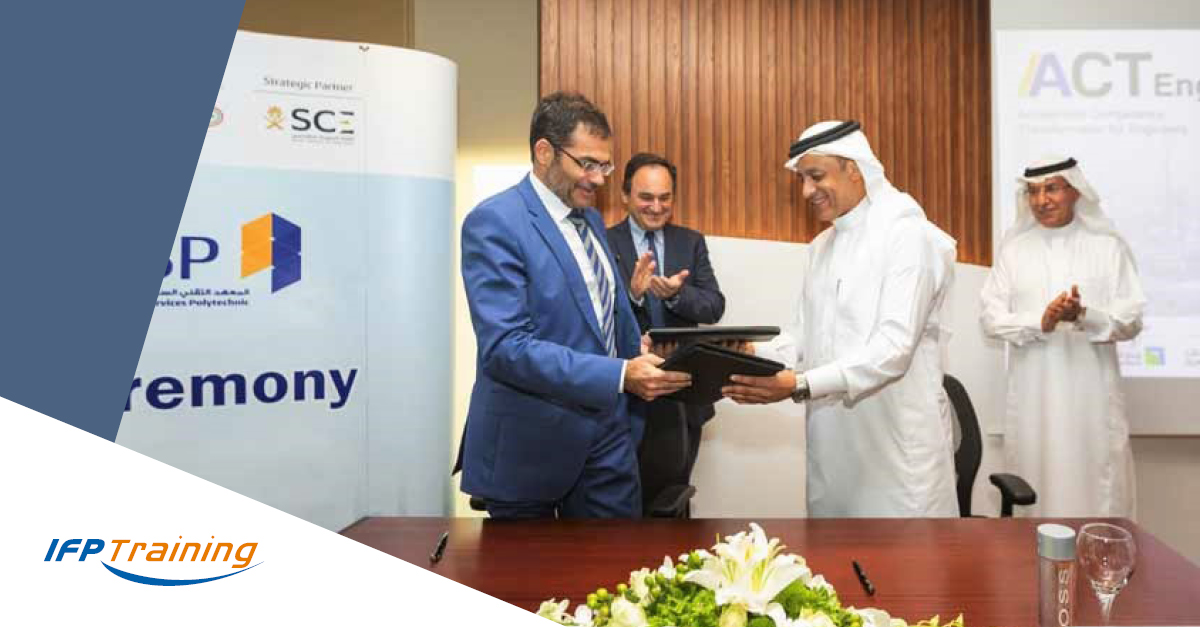 This month, we have signed a memorandum of understanding (MoU) with Saudi Petroleum Services Polytechnic (SPSP) to launch the ACT Eng Program accredited by IFP Training.
It breaks down into 12 modules, combined with SPSP technical seminars and covers engineering, operations and maintenance topics.
The delivery consists of one week in class followed by three weeks of On-The-Job Training (OJT) to be organized within industrial premises in Saudi Arabia.