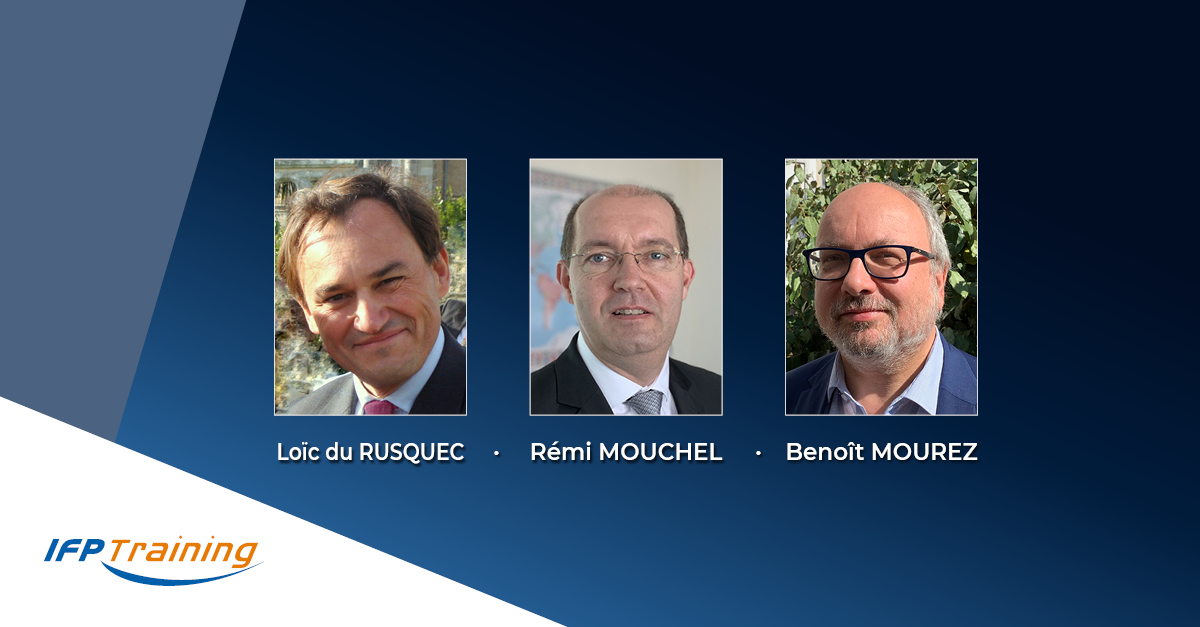 Last month, an extraordinary general assembly changed IFP Training's legal form by setting up an Executive Board and a Supervisory Board, the latter being chaired by Jean-Luc Karnik.
The Executive Board is composed of: Rémi Mouchel, Director of Operations & President of the Board; Benoît Mourez, Secretary General, Member of the Board and Loïc du Rusquec, Commercial & Marketing Director, Member of the Board.
Rémi Mouchel, 53, graduated from Nancy's National School of Geology (ENSG) and IFP School. His career in the IFPEN Group has allowed him to gain international experience in operational, commercial and managerial functions. He joined IFP Training in 2017.
Benoît Mourez, 55, graduated from the ESSEC Business School. He joined IFP Training in 1991 and nearly worked for 10 years as an Economics & Management lecturer. From 2000 to 2003, he was IFP School's Secretary General before becoming Administrative and Financial Director, then Secretary General at IFP Training.
Loïc du Rusquec, 56, graduated from the ESIEA Graduate School and the IAE Paris Business School. Before joining IFP Training in 2010, he built his career in the field of energy for international service corporate groups, in France and internationally, with managerial, operational and commercial responsibilities.