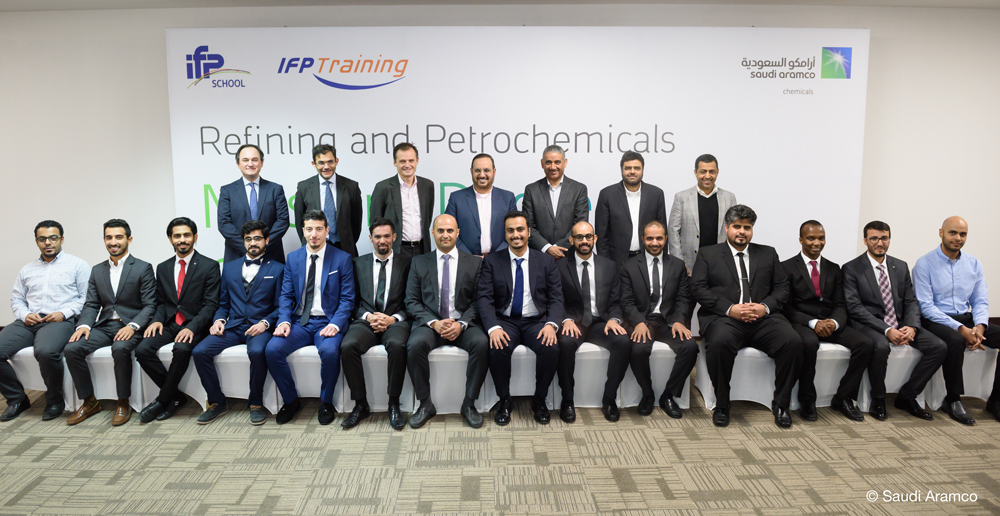 The Master of Science in Refining & Petrochemicals degree is part of the spin-off program offered by IFP School and IFP Training. Developed for Saudi Aramco in 2014 and started in February 2015, it is intended for chemical engineers with at least a 3 year experience. First preselected by Aramco, the engineers are selected (on file and interview) by IFP School.
14 candidates composed the second class (Master RP2); they started the program in February 2016 and finished it with the graduation ceremony 2 years later where they have all graduated.
The program included 195 days of class as well as a 4 month final project (professional thesis).
Like their predecessors, the students also benefited from a 1 month study trip to France last April. On this occasion, they were able to participate in courses, workshops and attend presentations in several of our centers as well as at various refining and petrochemical companies.