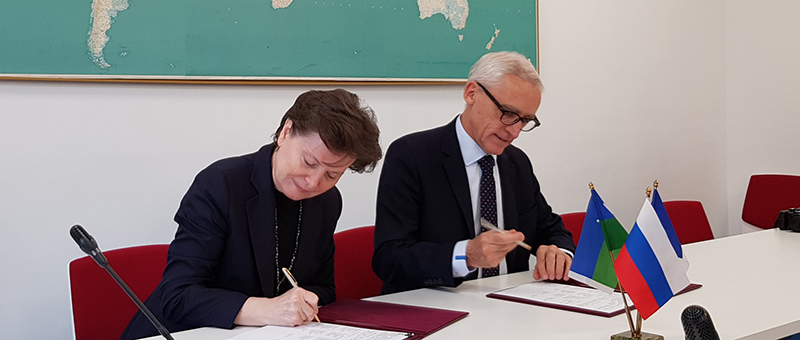 On December 4, IFPEN signed, in the presence of IFP Training, a MoC with the Government of the Khanty-Mansiysk Autonomous Region (Western Siberia).
Improved hydrocarbon recovery (EOR) and vocational training are the two pillars that motivated the establishment of this partnership. The Khanty-Mansiysk region produces 5 million barrels a day, 43% of Russian production and about 5% of the global hydrocarbon production.
The collaboration will focus on reservoir, drilling and production optimization methods, as well as on support for the development of local training centers.