International oil summit
About
The International Oil Summit is an annual gathering of Energy and Oil Ministers, Heads of IEA, OPEC and IEF, CEOs and key industry leaders, from IOCs, NOCs and service sector, to discuss the most relevant issues of the oil sector. Over the past years, the Summit has been the circle for policy makers and industry leaders to exchange views on ways and means to address a large spectrum of oil related issues such as securing investment and meeting future oil demand, addressing oil market volatility and its effects on investment, improving dialogue among producing and consuming countries, and between oil and service companies on project management and risk sharing.

Such genuine debate has tremendously bene ted from the participants of high caliber speakers such as Energy and/or Oil Ministers of Algeria, France, India, Nigeria, Norway, Qatar, Saudi Arabia, United Arab Emirates, Venezuela, ... as well as CEOs and leaders from the petroleum industry such as Anadarko, BHP, BP, Cheniere, Chevron, CGG, Halliburton, Hellenic Petroleum, IFP Energies nouvelles, Norsk Hydro, Perenco, Petrobras, Repsol, Saudi Aramco, Schlumberger, Shell, Sonatrach, Statoil, Total, Technip, Vallourec, etc.
In partnership with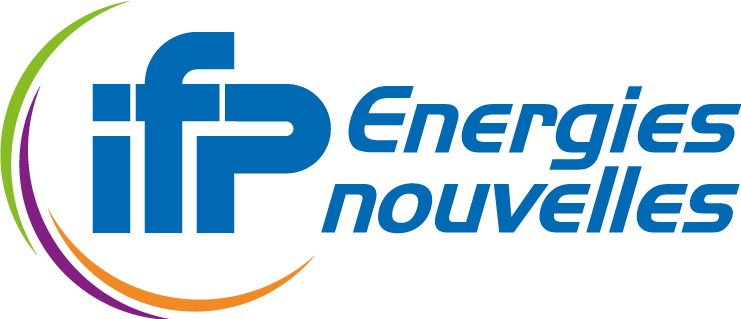 Agenda
Over the last years, the International Oil Summit has attracted a large number of Ministers, Industry leaders and Heads of International Organisations and Institutions. Discover the list of previous speakers.
Ministers
H.E. Ali Al Naimi, Minister of Petroleum and Mineral Resources (Saudi Arabia)
H.E. A. Rodriguez Araque, Minister of Energy (Venezuela)
H.E. Abdalla Salem El-Badri, Secretary of "General People's Committee of Energy" (Libya)
H.E. S. M. Hosseini, Vice-Minister of Petroleum (Iran)
H.E. A- Al-Anbari, Ambassador (Iraq)
H.E. Rilwanu Lukman, Presidential Advisor (Nigeria)
H.E. B. Sandal, Vice-Minister of Petroleum (Norway)
H.E. A. Illarionov, Presidential Advisor (Russia)
H.E. Chekib Khelil, Minister of Energy and Mining (Algeria)
H.E. E. Martens Rebolledo, Minister of Energy (Mexico)
H.E. Ms. Thorhild Widvey, Minister of Petroleum and Energy (Norway)
H.E. Abdullah Bin Hamad Al-Attiyah, Second Deputy Premier and Minister of Energy and Industry (Qatar)
H.E. Sushil Chandra Tripathi, Petroleum and Natural Gas Secretary (India)
H.E. Edmund Daukoru, Minister of State for Petroleum Resources (Nigeria)
H.E. Ali Al Naimi, Minister of Petroleum and Mineral Resources (Saudi Arabia)
H.E. Odd Roger Enoksen, Minister of Petroleum and Energy (Norway)
H.E. Mohamed bin Dha'en Al Hamli, Minister of Energy (United Arab Emirates)
H.E. Suhail Mohamed Al Mazrouei, Minister of Energy (United Arab Emirates)
H.E. Jabbar Ali Hussein Al-Luiebi, Minister of Oil (Iraq)
H.E. Eng. José Maria Botelho de Vasconcelos, Minister of Petroleum (Angola)
H.E. César Abou Khalil, Minister of Energy and Water (Lebanon)
H.E. Roknedin Javadi, Deputy Petroleum Minister for Supervision on Hydrocarbon Reserves (Iran)
Companies
Total : T. Desmarest, CEO ; Christophe de Margerie, CEO ; Patrick Pouyanné, CEO ; Arnaud Breuillac, President, Exploration & Production, C. Mattenet, Y-L. Darricarrère.
Anadarko: R. J. Allison.

Beicip-Franlab

: Jean Burrus, CEO.
BHP: Ph. Aiken.
BP: J. Manzoni, Peter Davies, Michel de Fabiani, Tony Hayward.
CGG: Jean-Georges Malcor, CEO.
Chevron : Edgard Habib, Chief Economist .
Halliburton: Mike Watts, Vice President BD.
Hellenic Petroleum: Panos Cavoulacos, CEO.
IFPEN: Claude Mandil, Daniel Morel, Olivier Appert, Didier Houssin.
Indian Oil Corporation: Balasubramanian Ashok, Chairman.
National Oil Corporation (Libya): Mustafa A. Sanalla, Chairman.
Norsk Hydro: E. Reiten, Tore Torvund.
PDVSA: E. Praselj, A. R. Araque.
Perenco: François Perrodo.
Petrobras: Henri Philippe Reichstul, CEO.
Repsol: R. Blanco, J. Segrelles, A. Cortina, F. Castañeda.
Saipem Spa: Stefano Porcari, COO Offshore E&C Division.
Saudi Aramco: Khalid A. Al-Falih, President and CEO ; Amin H. Nasser, President and CEO.
Shell: Malcom Brinded, Jeroen Van der Veer, A Loader, Mark Williams, A. Loader.
Sonatrach: Mohamed Meziane, CEO ; Abdelmoumen Ould Kaddour, CEO.
Schlumberger: Jean-Dominique Percevault, Vice President.
Statoil: Helge Lund, CEO.
Technip: Daniel Valot, CEO ; Thierry Pilenko, CEO ; Julian Waldron, Executive Vice President and COO
Vallourec: Philippe Crouzet, Chairman of the Board.
International Organisations and other institution
OPEC (Secretary General): H.E. Mr A. S. Calderon, H.E. Abdalla Salem El-Badri, H.E. Mohammad Sanusi Barkindo.
IEF (Secretary General): Arne Walther, Noé Van Hulst, Aldo Flores Quiroga
IEA (Executive Director): Robert Priddle, Claude Mandil, Maria van der Hoven, Fatih Birol
CWC Associates Ltd: H.E. Alirio Parra, Member of the Board. Former Minister of Energy, Venezuela
Gaffney, Cline & Associates: Graeme Simpson, Senior Technical Manager ; John Gaffney, Regional Director
Ikarus Petroleum Holdings: Nader Sultan, Founder and CEO
Oxford Institute for Energy Studies: Robert Mabro, Director
Tokyo Institute of Technology: Tatsuo Masuda
Société Générale: Sadek Boussena, Senior Advisor. Former Minister of Energy Algeria
Registration
Register for the 19th International Oil Summit (April 19, 2018)
Registration fee*: €990 (includes registration, Summit presentations, luncheon and networking cocktail).
*This fee does not include VAT. VAT will be added where applicable.
Venue
Adresse:
Le Méridien Etoile
81 Boulevard Gouvion Saint-Cyr
75848 Cedex 17
Paris, 75017
France
Sponsorphip
The International Oil Summit offers sponsors a unique opportunity in which they can increase their brand visibility amongst the key decision makers and players of the petroleum sector, the press, in uencers and other stakeholders.
We have developed a range of packages (Platinium, Gold, Silver) designed for all budgets, with a range of bene ts including the following:
Complimentary Summit registrations

Discount on additional Summit registrations

Invitation to pre-Summit speakers welcome dinner

Sponsor's logo and website link placement on Summit website

Sponsor's logo in the Summit room

Sponsorship recognition in promotional materials

Sponsor description in the Summit agenda

Verbal acknowledgment during the Summit
There is also an opportunity to sponsor the Summit Official Lunch which offers attendees, speakers and sponsors a networking opportunity that includes great food and drink for all.
The Speakers' Welcome Dinner is also chance to meet with the speakers in a relaxed function the evening prior to the of cial opening of the Summit. The sponsor of this event has, among other bene ts, the opportunity to say a few words about its organisation as part of the welcome.
Other Sponsorship schemes
The "off the shelf" sponsorship packages above do not meet your speci c objectives? We will be more than happy to discuss your needs and tailor a package which re ects your speci c aims while matching your budget.
For inquiries about the Summit sponsorship policy, please contact Said Nachet, Summit Director.
Supported by