Paris Petroleum Seminar - September 21-25, 2015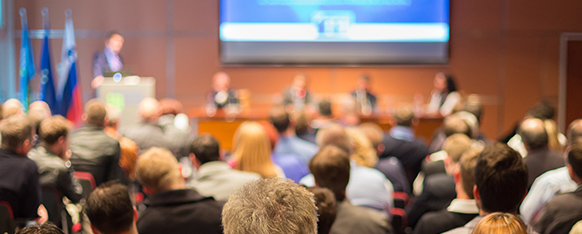 | | | | |
| --- | --- | --- | --- |
| About | | | |

Overview
The Seminar is designed for people wishing to gain a profound understanding of the most pressing issues and the future challenges of the petroleum industry. Learning about the ongoing developments in the oil and gas business; capturing the know-how that contribute to companies resilience and profitability; and, sharing thoughts about the petroleum industry's challenges; are some of the Seminar's objectives.
The Paris Petroleum Seminar provides a unique learning experience where delegates benefit from both the wide experience of the distinguished speakers and the rich cultural and professional background of the participants.
The dynamics of the seminar is structured around lectures and workshops that involve much interaction with the lecturers and among the participants who will work in teams on several topics.
Networking opportunities will be provided by social events and site visits organized in and around Paris.

Who should attend
The program will benefit middle- and senior-level managers from all companies in the energy sector, banks, administrations, international organizations and research institutions.

Key benefits
Participants in the Paris Petroleum Seminar have a unique opportunity to exchange experiences and ideas. This event will give them the chance to:
Discuss business prospects and challenges.
Grasp key management skills that make executives successful in an increasingly complex business environment.
Understand the complexity of oil and gas industry and markets as well as the perspectives of other stakeholders (governments, NGOs, communities, etc.).
Benefit from the corporate experience of their peers and from the expertise of the lecturers.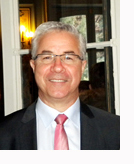 Said Nachet, PhD




Seminar Director



Tel: +33 1 41 39 10 82
E-mail: eco.rueil@ifptraining.com


Dr. Said Nachet, an

IFP Training

Senior Lecturer, is a knowledgeable expert in the petroleum sector with 30 years of experience. He served as Energy Director of the International Energy Forum, Riyadh from March 2006 to April 2012.

In 2011, he coordinated the work called for by the G2O member countries, involving several international institutions (IEA, OPEC, GECF, IMF, IOSCO, etc.). Dr. Nachet worked for

IFP Energies nouvelles

from 1988 to 1995 and was Deputy Head of Oil and Gas Markets Division at the Ministry of Industry, France, from 1996 to 1999. He has developed and presented a wide range of training courses across the world. Dr. Nachet is Associate Professor at

IFP School

, INSTNCEA and Paris School for International Affairs.